Waterfalls...Our Passion

What are waterfalls?  Seems like a simple question...until you go beyond a mere existential definition which implies water taking the path of least resistance while falling off a cliff or other type of terrain.
But what is it?  What is a waterfall to you?

After having traveled thousands of cumulative miles over the past several years together in search of these thundering cascades, the trails that lead to them, and the pleasures associated with them...we propose that waterfalls are much more than just "a thing" that exists in this world.

My beautiful wife, Frankie, said it best when she wrote these words a while back as she mused over the meaning of waterfalls to her...
A Waterfall to Me
It's where single independent girls go chill in a hammock with their best friend that happens to have paws and is covered in fur.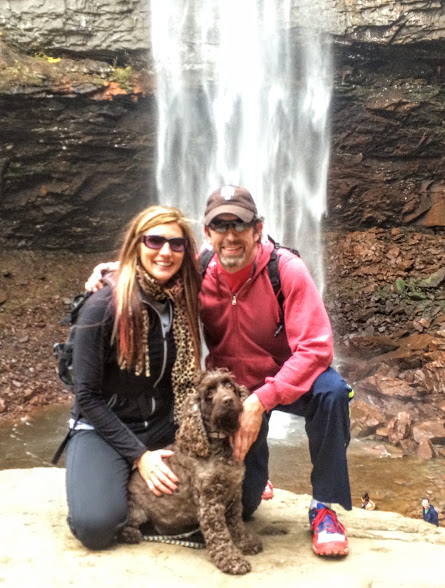 Its a place where you introduce your first time friends to the real you and why the smell of dirt makes you smile so much, and you hope they understand.
It's a place of first dates...letting someone in your world...it's a test mixed with excitement and a lot of fear hoping they'll pass.
It's a place of tears and healing, where your fur baby always finds a way to make you smile...and your laughter rings through the trees amidst the hurt. 
It's a place of celebration, birthdays, Monday's, holidays, new jobs...
A place of forgiveness and 2nd chances and letting God guide the way.
It's a place of nightmares where you had to say goodbye to your best friend of 10 years, a goodbye that came out of nowhere on a snowy Christmas Day...where part of your heart remains.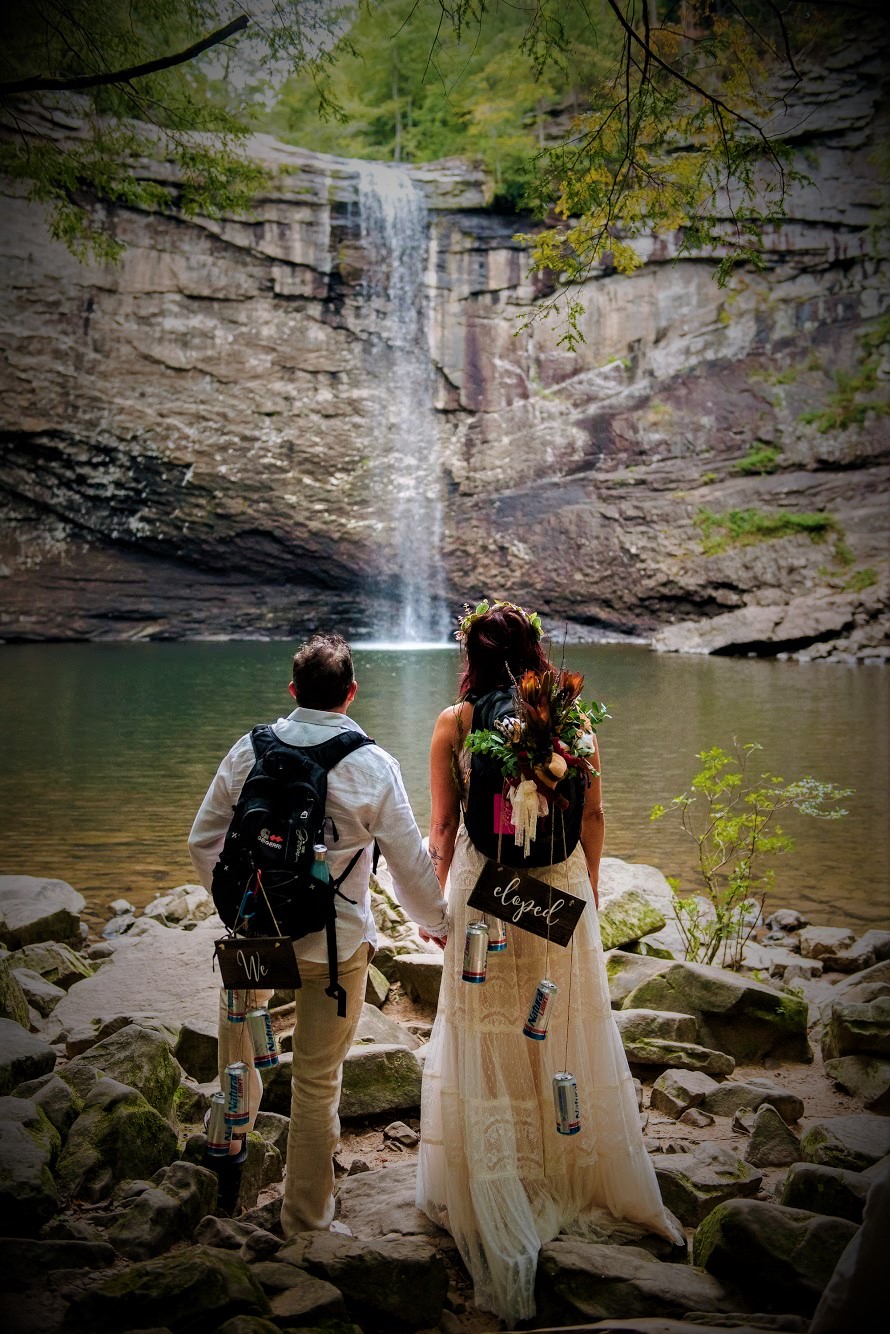 It's a place of courage where you learn to go alone...and just be still.
A place of a thousand talks with God and learning to let go and let Him.
A place where your sweet boy's ashes are scattered.
A place where he'll always be...
A place to start over even when you don't want to.
It's a romantic place where you say yes..and he couldn't have done it better.
The place where we said "I do"...and spent our honeymoon.
Most of all, it's a place we'll always treasure...for these reasons and so many more.
Why Waterfallz.com?

As you can tell, waterfalls are a huge part of our life together.  We've hiked to them for our entire relationship and plan to as long as God gives us the ability.
We started this site to preserve our memories of these natural wonders or creation.  But we also aim to bring God glory by sharing our photos, stories, experiences, and tips with you!  Some our tips will be about waterfall chasing and the locations themselves, while others will be spiritual advice or wisdom we have gleaned or things about the Creator from the Bible that are revived or deepened in our hearts as we explore this amazing planet.
So visit often as we blog about our past and present experiences as well as future trip plans and dreams.
Oct 15, 23 02:07 PM

Explore Burgess Falls, a hidden gem among Tennessee waterfalls. Inviting trails, lush landscapes, and cascades create an unforgettable adventure.

Oct 03, 23 02:14 AM

Discover the beauty of Bridal Veil Falls NC in Dupont State Forest. Plan an exhilarating hike among North Carolina waterfalls and create lasting memories!

Jan 19, 22 02:09 PM

Bald River Falls is one of the most beautiful waterfalls in Tennessee. See why it's so easily accessible!